I offer spiritual counselling to anyone who would like someone to talk to about their issues,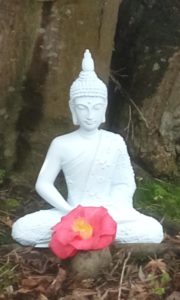 challenges, and problems. My approach is grounded in active listening with compassion and empathy so that I may enter into the unique 'lived world' of experience of my client as a co-participant and help them rewrite their story. In addition to my many years of academic teaching, mindfulness coaching and hypnotherapy, I also have experience working in mental health and with children with special learning needs. My counselling practice is inclusive of all people of any culture or racial background, and is a 'safe space' for LGBTQ+, nonbinary, and takatapui persons.
Don't be shy, if you need someone to talk to! Call, text or email me and we'll sort something out. We can meet in my office, your home or online through Zoom or Skype. Fees by negotiation.
For more information email me at sudhana_2000 (at) yahoo (dot) com, or text me at 0210442922.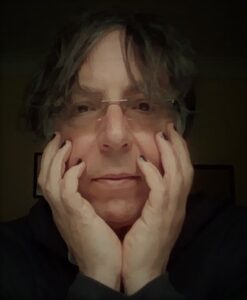 Comments about Dee:
Dee knows how to connect with people and is eager to figure out the root of a problem if you present them with one. This is what makes Dee such a great person to talk to if you are struggling with something emotionally or mentally. Anything that troubles your mind Dee embraces with calming words that will put you at ease and together you will figure out how to keep that peace in you.
(Philipp, Netherlands)
It is great working with and learning from Dee because they have a wonderful understanding of the history of religions and spirituality but also their up on what's currently happening on the scene. They also have a very profound personal journey and story of searching and discovery which grants them the ability to help ease the confusion, disorientation and even pain caused by the inevitable stumbling blocks that arise in the path of any spiritual seeker.
Dr Dee is a warm hearted, genuine person who likes to share what they have experienced, reads, knows and believes. Dee is very good at holding multiple points of view, which allows them to fully explore the societies, religions and contexts of other cultures. They are an absolute joy to interact with because their intellect is top notch and Dee will help others see things from angles they may not be aware of or have fully considered. When I interact with Dee, I feel like no topic is off limits and all is welcome. To borrow a Buddhist term, Dee is a true Kalyanamitra, a spiritual, virtuous and noble friend that will lift and help guide your boat though the waves that can arise during a spiritual voyage.
To not put to fine a point on it, just spending some time around Dee, as if through the power of osmosis, some lovely energy and knowledge will be transmitted and received. But don't take my word for it, drop them a line and see.
(Nate, from Woodstock, New York)
I have been working with Dr Dee studying classical Buddhist texts, as an adjunct to my Zen practice. Dee works with you using a student centered approach, and has the capacity to work across contexts and traditions, to provide support for ones practice on whatever level or form is most relevant or appropriate for the student. I cannot recommend Dee strongly enough, especially for those looking for a 'spiritual friend' to provide non-sectarian (and post-traditional) support and guidance for engaging with the Dharma and integrating it into ones lived experience in contemporary society.
(Richard, Sydney, Australia)
If you are interested in knowing more, contact Dee at sudhana_2000 (at) yahoo (dot) com, or texted +64 (0) 210442922.